Pull Tab Machines for Pubs and Clubs
---
Pull Tab Machines for Pubs
Pull tab lottery ticket machines are relatively new to the pub sector. However, in the short time they have been available they have been well received by players and have proven to be highly profitable. All our machines are wall mounted to help conserve space and sell tickets at £1 with the chance to win up to a £250 jackpot

A unique feature of our pull tab machines is the fact all income is predetermined. We will insert a stack of pull tab lottery tickets in to the machine, within each stack of tickets there is about £1470 in prizes. This will generate around 47% profit. All takings are exempt from MGD and VAT. However, 20% of gross takings have to be paid to charity.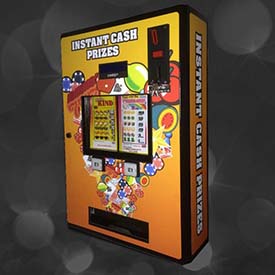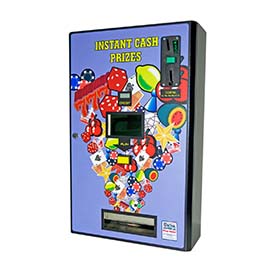 Pull Tab Machines for Clubs
Pull tab lottery ticket machines have always been popular within members clubs and social clubs as they offer high jackpots for players and even higher profits for clubs. Our machines can be provided for wall mounting to optimise space, or free standing, and can offer up to six columns of tickets.

Ticket prices range from 25p to £1 and jackpot levels can reach as high as £1000! Ticket stacks vary in price dependant on their price structure, jackpot levels and the percentage of profit generated. Feel free to contact us for a list of our latest ticket ranges and prices. All takings from these machines are exempt from VAT and MGD.
Contact TVC Leisure today for more information on our pull tab machine supply services and a free, no obligation quote.